Have you ever wondered by some women stay in abusive relationships?  You may be thinking "I'd never stay with a physically abusive partner!  I'd leave his @$$ for sure!"
Think twice about that because the most dangerous time in an abusive relationship is the moment the woman tries to leave.  Once she becomes entangled with an abuser, it's hard to leave because she may fear for her life or for the lives of her children.
Even worse, if the partner maintains financial control and she is without resources then that makes it even more difficult to leave.
On the outside, many of us as "why does she stay?"  When Janay Palmer stood by her husband Ray Rice after he knocked her out in an elevator – I asked the same question myself.  There are myriads of reasons why women stay.
During the Ray Rice saga, Twitter exploded with the hashtag #WhyIStayed—to give those on the outside looking in, insight into why some women stay.  I don't know about you, but this made it real for me because these were real women sharing their stories.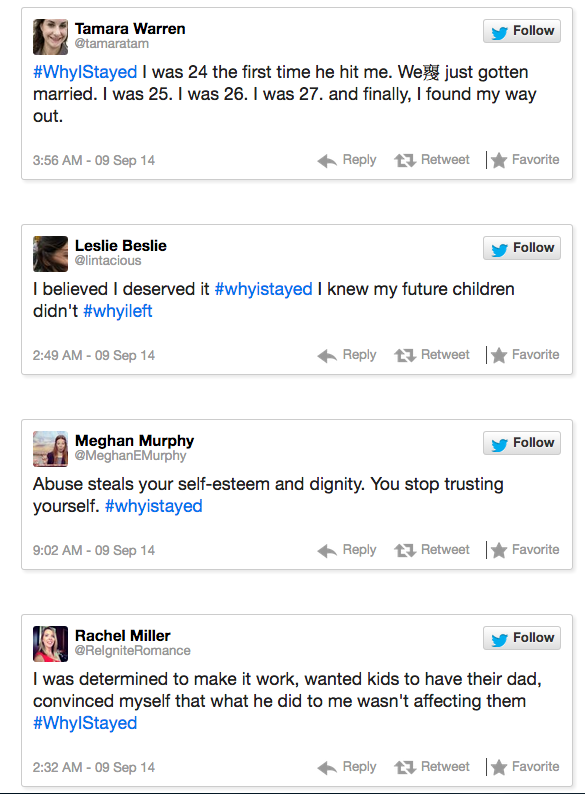 I stopped by the Right to R.E.A.L. Love Radio whereJay Mayo discusses Dating, Relationships, Love, Faith, Sex & MORE!  I love this episode because we really get down to the nitty gritty.  Questions like would you tell your friend that she should leave her abusive relationship?  Could you be friends with a woman who chose to stay?
Key Lessons:
The definition of an abusive relationship
Steps women can take to break free from abusive relationships
How women can embrace self-love
How women can take the pain they have experienced and use it to their benefit
Hot Topics & Takeaways:
Marla explains the importance of slowing things down initially to truly get to know someone
Warning signs that women can look for that may indicate that a relationship has the tendency to be unhealthy or that a man may be prone to abuse
The impact that unresolved abuse issues can have on a woman after she's broken free from an unhealthy relationship
Experience is the Best Teacher:
Marla opens up about her experience of being in a marriage with a verbally abusive man
Hold Yourself Accountable:
Know that you deserve to be loved and treated kindly.
 LISTEN TO THE EPISODE HERE and let me know what you think!  
What do you think about women who choose to stay?